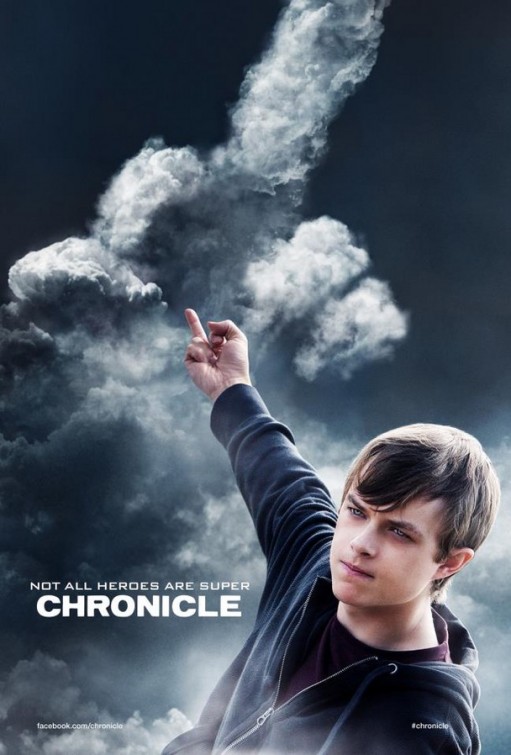 Well last night was date night and whilst there wasn't much on at the cinema apart from War horse not exactly my cup of tea and Chronicle. Me and the boyfriend decided to give Chronicle a gamble since there were no reviews online as it had just come out that day.
So my first impression was 'Oh no, another superhero film' however throughout the film I realised it wasn't that it was exactly what would happen if people did get super powers. They'd mess about with them and try to concentrate their skills. I will advise though if you're looking for a light fun-hearted super hero film this is not it. It's not a drunken friend comedy with super powers, it slowly takes a macabre turn. The special effects are pretty good apart from a few scenes when it's kind of obvious they are there.
Overall I'd give this film an 8/10
Oh and if you're curious the rest of the date night we went to pizza express which was kind of nice but I didn't really feel full even though I'd had a starter and a main course both of which were low fat so maybe it was that. Then we checked out a bar afterwards in town which was really nice, next time we go in I'll try and take pictures to show you. It's weird though as it's a wetherspoons, for those of you that don't live in the UK wetherspoons is a really cheap chain of bars that is perfect for students like me. But this was like an upmarket version. Since both me and my boyfriend were hungry we stopped by the supermarket and got a diam tart and cornish ice cream it was delicious.
Ciao xx